Lottie Moss is the New Kate Moss on Sonia Rykiel's Paris Runway
Kate Moss' younger half sister, Lottie Moss, just made her big runway debut at Sonia Rykiel's fall ready-to-wear show during Paris Fashion Week. Lottie first debuted in the industry with a Calvin Klein campaign last year but has remained out of the spotlight since.
The new model was all confidence as she took the runway at Sonia Rykiel in a crushed velvet minidress and and ankle boots. Lottie proved that she could hold her own by walking alongside industry favorites like Gigi Hadid and Molly Bair, as well as her longtime BFF Ella Richards. Lottie and Ella walked down the aisle together as flower girls for Kate Moss' wedding to British guitarist Jamie Hince.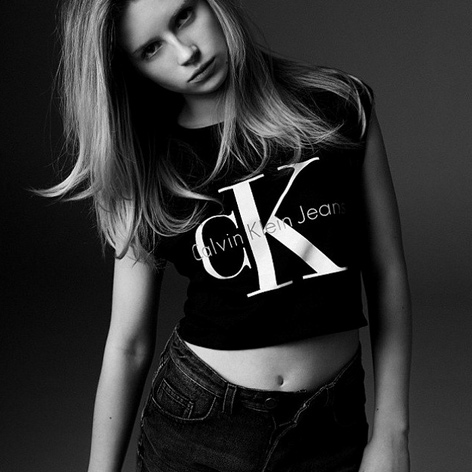 Lottie Moss for Calvin Klein.M
Last year, Sonia Rykiel garnered attention for sending down an army of celebrity models including Kendall Jenner and Hailey Baldwin. This year, Rykiel is making waves for using new talent like Lottie and Ella.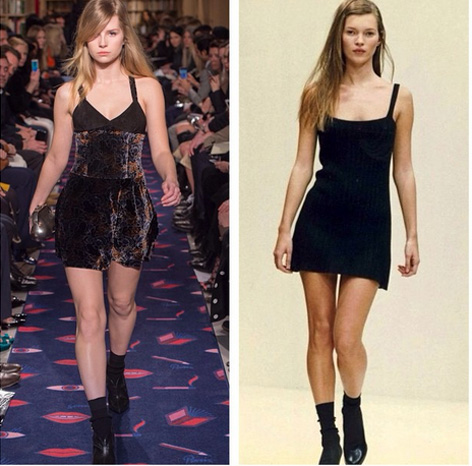 Left: Lottie Moss for Sonia Rykiel. Right: Kate Moss. Photo via thebrunettecoquette
So is Lottie the new Kate Moss? Judging by her ease and confidence at the Sonia Rykiel show yesterday, we wouldn't be surprised if she became an It girl faster than you can say 'Kendall Jenner'.