Jaden Smith Wore a Dress and Looked Better Than You
Jaden Smith wore a dress, and let's be honest: the real reason why you're probably mad is because he pulled it off better than you ever could have. The 16-year-old style icon, extraterrestrial, and love child of Will and Jada Pinkett Smith was spotted in Calabasas last week pantsless and absolutely fabulous. Of course, the usual slew of gender role-abiding citizens were PO'd but the rest of us are just wondering how we will ever be able to pull of a dress that well.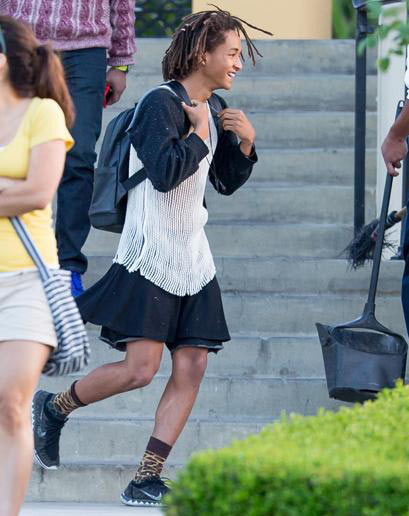 Image via Twitter
This isn't the first time Jaden's stepped out in a frock, however. The 16-year-old has become an unexpected advocate for gender equality and gender rights, using his social media to call attention to and defy gender labels on a regular basis. Jaden once tweeted, "Went To TopShop To Buy Some Girl Clothes, I Mean 'Clothes,'" and is often spotted in unisex styles that transcend gender and, might we add, always leave us wondering where we can cop similar outfits.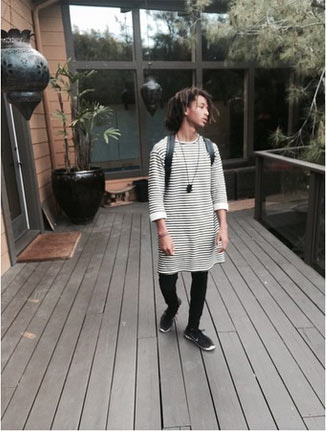 Image via Instagram
Despite all of the negative comments, the ever ~posi~ Jaden didn't even bat an eyelash and instead just tweeted:
That Moment When Your Wearing A Dress With No Pants And You Swerve Way To Hard.

— Jaden Smith (@officialjaden) April 9, 2015
No pants are the best pants.