Fresh Faces Poland Highlights Emerging Models in the Industry
Warsaw-based MAGTEAM Model Management will host the Grand Final Gala of the first edition of the international contest FRESH FACES POLAND on October 1, 2015.
Fresh Faces is an international modeling competition that will show off the talents of aspiring models from 30 countries. Aspiring talents apply online and then are picked to compete based on live auditions.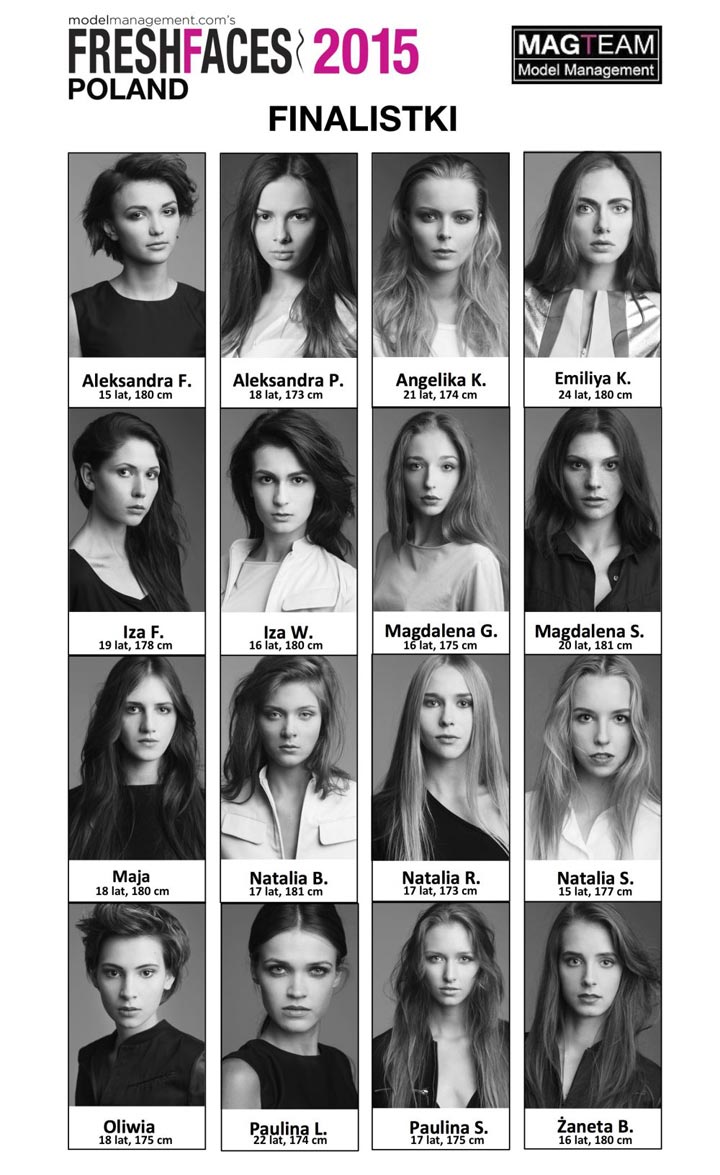 The semifinals of Fresh Faces Poland took place in September, where 16 lucky finalists were picked out of 486 contestants. The winner of the competition will be chosen at the Final Gala and earn the title of 'Fresh Face Poland'. All contestants will be judged by a team of industry experts, including the CEO of Magteam Model Management Maggie Haese.