ELEVENTY MEN'S FW 2017-­‐18 COLLECTION: THE NEW CODES OF FORMAL DRESS
BASED ON THE VALUES OF ITALIAN CRAFT
MARCO BALDASSARI "We have an emotional bond with what we make that stems from our roots."
The Eleventy Fall-Winter 2017 collection is designed to meet the needs of the contemporary cosmopolitan man. The themes of the collection come from the different moments of his life. Eleventy redefines traditional dressing by using a combination of genres, introducing the new Casual Office style for the executive. It is in this area we see the tie has fallen away in favor of knits to be worn with soft jackets and cotton pants paired with untucked shirts in denim and subtle prints. The coats have been reworked to be longer and softer. Fashioned in boiled wools and cashmeres, often forgoing the traditional lapel for a shawl.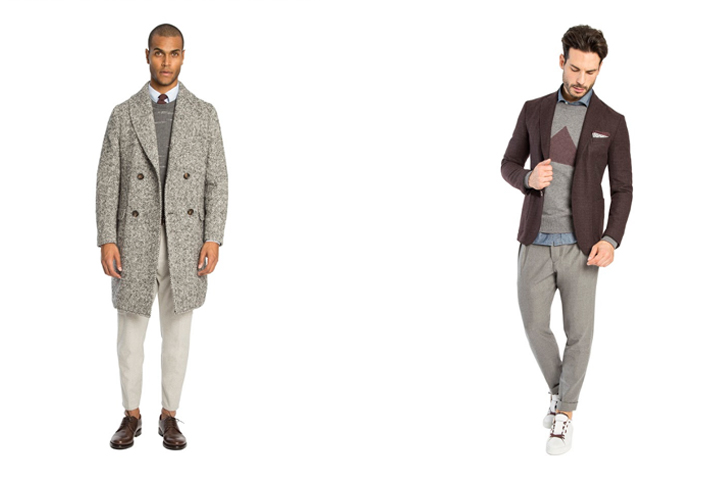 For travel, Eleventy brings the focus to Soft Formal. Grounded in modern practicality, the jackets are unstructured and featherweight so they can be folded like sweaters when packing. The suits, in pale greys and tans, feature tailoring details rooted in the finest Neapolitan traditions, revealing a softer line in the pants in light but precious fabrics. These qualities culminate in the featherweight cashmere coats, warming though you hardly know you're wearing it.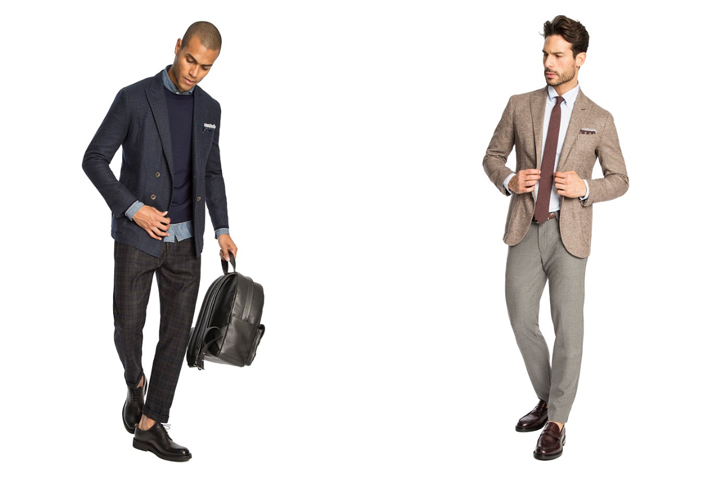 The Urban Style collection shows how Eleventy imagines downtown chic by combining streetwear with military inspired details. Outerwear features camouflage or bold colors, bomber jackets in metallic effect technical fabrics with contrast lining to be worn with oversized shirts and soft fitting pants finished with sneakers or combat boots.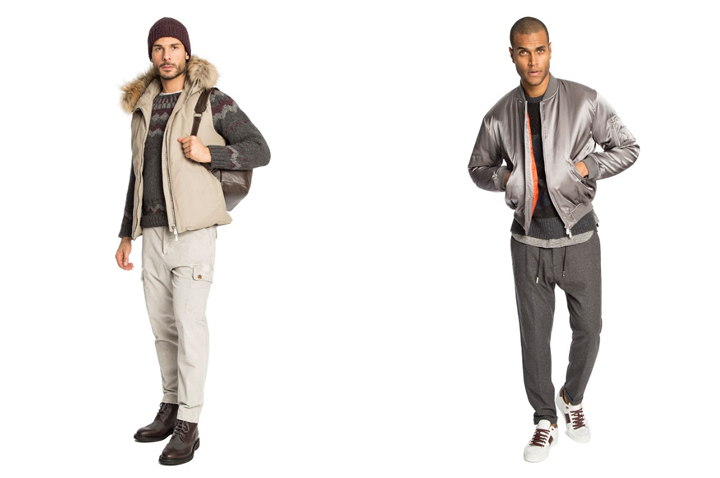 For the weekend, comfort and style are blended in to Leisure Wear. Highlighted by the coziness of a well-worn garment-dyed sweatshirt, oversized t-shirts, trench coats in boiled wool, and camouflage down jackets, to be worn with suede shirt jackets, padded fabric hooded vests, two-tone cardigans and pants which fit comfortably through the leg.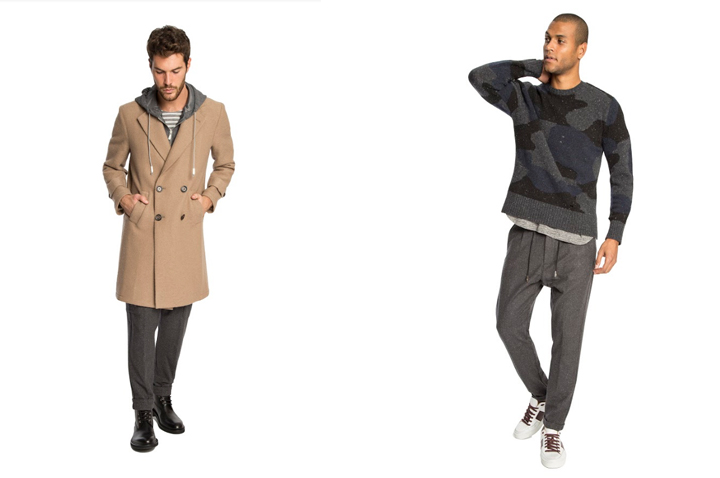 Eleventy Platinum represents our search for exclusive artisan craftsmanship which is enriched by two capsule collections that are completely handmade and thus totally unique and unrepeatable. Zippered cardigans and high neck sweaters in cashmere, are knitted by hand in Tuscany and no two are ever the same. The thought continues to the shoemaker in Merches and Tuscany where they artfully manipulate shell cordovan into beautiful footwear that is treated in an environmentally safe and natural way for a "worn-in" in look. The collection is completed with a complete range of accessories such as backpacks, briefcases and small leather goods created by a Venetian artisan.
Colors: greys, blues, browns and black with touches of white, reddish-purple and green.
Home Collection:
The Eleventy lifestyle is not complete without the beautiful furnishings for the home; rugs, organic room fragrance and candles with an exclusive wick that reproduces the cracking sound of burning wood.
See the full collection for men and women at http://www.eleventy.it.