COLLEZIONE GUCCI EYEWEAR PRIMAVERA/ESTATE 2017
The urban romanticism and eclecticism that Creative Director Alessandro Michele has infused into his collections has redefined Gucci's codes and creativity. His distinctive and contemporary aesthetic favors rich embellishments and an unconventional vibe, all blended liberally and unexpectedly. As seen on the runway, eyewear is part of the House's new aesthetic. Over 250 new styles developed annually feature the brand's iconic motifs alongside novelty details, making the offering extremely versatile for the contemporary tastemaker.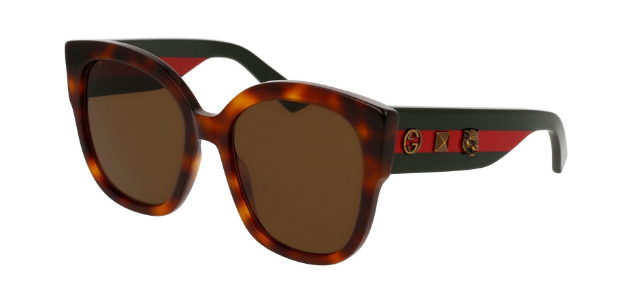 Bold, timeless and extremely versatile, the animal motifs are true overarching signatures that bond legacy and immediacy in striking mixes. Beside the classic GG logo, the tiger has become a recurring motif, inspired by the myth of Greek God Dionysus, as well as the bumble bee.
These special edition women's sunglasses feature an exclusive and cutting edge handmade treatment that depicts the three iconic Gucci motifs Chevron, Herbarium and Web - whose uniqueness is further elevated by three iconic symbols – the GG logo, the stud and the tiger.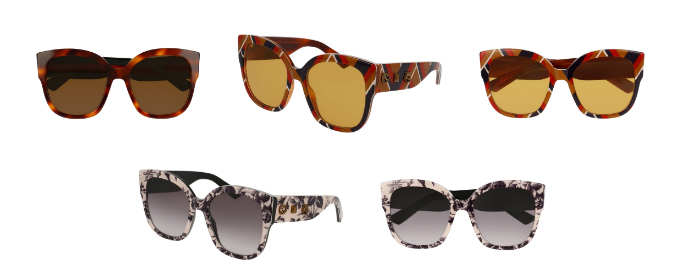 Images courtesy of Gucci.
See the full line at http://gucci.com.